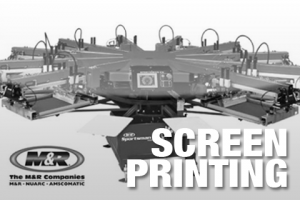 The Shirt Shack Inc. is a professional screen printing company with over 40 years of combined industry experience. You get high quality prints at great discount prices and super fast turnaround on all t-shirt orders. We handle every step of the process in house so you can count on great service!
We have wholesale pricing and additional discounts available to qualified corporate customers and contract vendors.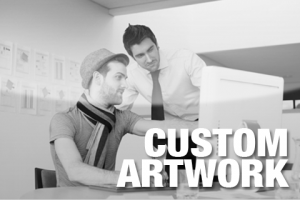 The Shirt Shack Inc. has a creative art department and a variety of software options to help develop your rough ideas into great shirt designs. Having both in-house art staff and flexible freelance designers allows The Shirt Shack Inc. to produce your artwork promptly.
Our artists make it easy to take your idea from pencil sketch to quality imprinted garments. You submit the ideas and we'll deliver best designs in the custom apparel industry.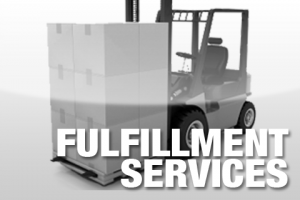 Our shipping and receiving staff will meet and exceed your fulfillment needs. We ship completed orders to our customers and your customers around the clock so you can be sure that your orders are being handeled by professionals.
With a wide variety of shipping options, and freight hubs just down the road, The Shirt Shack Inc. will make sure your packages ship out promptly and arrive fast.
San Mar
Family-owned since 1971, Seattle-based SanMar is an award-winning supplier of 17 retail, private label and mill brands.
S&S Activewear
Industry's largest single location supplier. Centrally located just outside of Chicago. Huge selection with over 60 industry and retail brands, 1,500 styles.
AlphaBroder
AlphaBroder is the the union of our four brands; Alpha Shirt, Broder Bros., NES Clothing and Imprints Wholesale, combining decades of experience in the promotional apparel industry.
Located in Cedar Falls, Iowa and San Diego, California The Shirt Shack Inc. offers quality screen-printing and customer service.
From simple one-color shirts to custom seven-color spot process prints we bring your ideas to life. From our 24 piece minimum to 100,000 and up we provide the experience and creativity to produce the best quality garments for your business, organization or school! Our automated production facility ensures that we have the capacity to complete your orders quickly and precisely.
With experienced artists and multiple software options the Shirt Shack Inc. has the ability to bring your ideas to life. You submit the idea and we'll deliver stunning imprinted garments for your business, organization or school. It's what we do!

Cedar Falls, Iowa
The Shirt Shack Inc.
5936 Westminster Drive
Suite A
Cedar Falls, Iowa 50613
319-277-7586
San Diego, California
The Shirt Shack Inc.
7564 Trade Street
San Diego, California 92121
858-263-0404
Business Hours
 Mon – Thurs: 9am to 5pm
 Friday: 9am to 12pm
 Sat and Sun: Closed
Contract Printing
If you are looking for a quality printer that meets or exceeds your expectations, give The Shirt Shack Inc a try. We would love to help you out with any print projects that you might need assistance with.
We have over 10,000 square feet of technologically advanced production space. Our printing equipment is the best available so we always deliver top quality screen prints on your supplied garments! We generally complete orders in 3-5 days so you can count on the fastest possible turn around with no rush fees! We even offer next day printing at no additional cost (if possible)!
Every step of the process is handled in house so you can count on great service! Our art staff has been trained in screen print production and will make sure that your artwork is separated properly. Our under bases are manually trapped by experienced professionals to ensure that your artwork is rendered accurately.
Your clients are unique and so are their needs. At the Shirt Shack, we custom design each production experience on a case by case basis to provide your clients with the unique experience they deserve. We also offer beta testing and product R&D services to keep you a head of the curve.
Polyester Printing
Our production staff has worked closely with industry leading equipment suppliers and ink manufacturers over the last 5 years to develop our special polyester printing methods!
Our printing methods and custom mixed printing inks allow us to consistently produce the best quality screen prints on polyester athletic apparel.
Some of Our Clients